A message from Judy…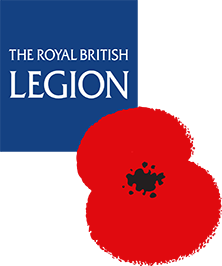 On behalf of the Royal British Legion I would like to thank everybody who took part in the Horsmonden Poppy appeal this year.
It will be a while before we know the final total for the whole village but I am sure it will well and truly exceed last year's total.
The rota organised by Martin Drinkwater outside Heath Stores was a huge success and many many thanks to him for all his hard work.
A special thank you to all the folk who kindly gave up an hour or more to sell poppies, these included:-
Paul Fleury, Ewen Kellas, Mike Leonard, William Saunders, Jan Botten, Stuart Davis, Ken Tutt, Patrick Smythe, Nigel Thorpe, Granville & Hilary Davies, Diane Bayliss, Nick Haywood, Mike & Sue Clemson, Gloria Young, Pam Payne, Sarah Thomas, Heulen Browning, Sara Giacomini, Caroline Perry, Heidi Chadwick, Robin Morton, John & Jean Shekyls, Richard Norman, Ken Bromley, Venie Fenning, Ian Howard Williams, Stuart & Jill Hughes, David & Sarah Sharpe, Clifford Todd, Thelma Skinner, Ken Mills, Brian & Norma Beal, Ellie Poore, Jo Queally, Marion Lester Smith.
The grand total of monies collected outside Heath Stores is £2,340.47
Well done  everybody.
Judy Lovell
Local Honorary Organiser
17th November 2016