The latest about Fridays Ltd Horsmonden farm application
This page will provide external links to relevant web pages covering the chicken farm at Horsmonden application.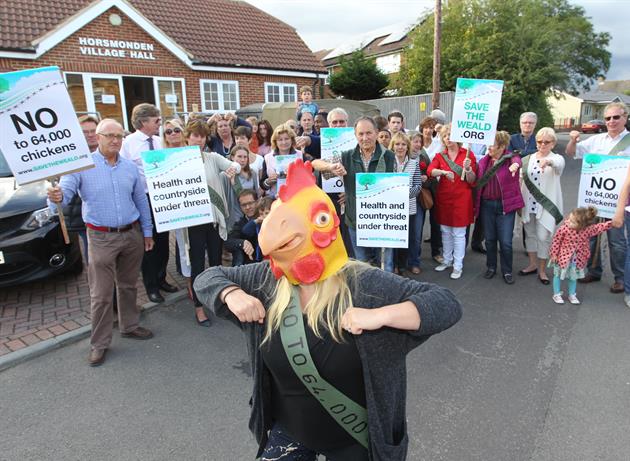 The Kent Messenger reports a hugely controversial application to build a 64,000-hen egg farm in a Kent village has been withdrawn amid welfare allegations.
Tonbridge based Animal Aid report that Fridays Ltd has withdrawn its application to build a giant egg farm in Kent, just two days after Animal Aid provided the local council with shocking footage from two of the company's other farms.