Visitor information
Things to see
The Heath – village green in the centre of the village surrounded by trees and historic buildings.
St. Margaret's Church – beautiful 13th Century church set in a stunning open location some 1½ miles to the south of the village centre. Interesting graveyard and memorials with Jane Austen connections. A good walk to do from the village centre.
Rectory Park – dating back to the 15th century with Georgian front. Recently renovated.
Furnace Pond – the site of John Browne's famous iron foundry, one of the largest gun foundries in its day.
Hawkhurst Branch Line – the line the Hoppers took to get to Horsmonden. There are lots of remains visible from public places which can be found with a bit of detective work. Ran from Paddock Wood to Hawkhurst.
War Memorial – see the Horsmonden war memorial on the Green and also the unique memorial inside the Club with photographs of each fallen soldier.
Hop fields – see hop fields from public footpaths south of the village green.
Apple orchards – Horsmonden is surrounded by apple orchards and easily visible from footpaths with many running through them.
Sprivers – National Trust property with picturesque grounds. A good place to walk your dogs.
River Teise – picturesque river running to the east of the village with access via public footpaths.

Things to do
Heath Stores – visit our award winning village shop. Coffee and tea available with outside seating.
Gun & Spitroast – visit the famous pub in the centre of the village.
Gypsy Horse Fair – traditional horse fair on the 2nd Sunday in September.
Summer Festival – The Horsmonden Summer Festival is a weekend event held in June every year.
High Weald Landscape Trail – Walk along the long distance path through beautiful countryside.
Cycling – Horsmonden is an ideal cycling centre – Route 18 passes through, we have an annual charity cycle ride in May and cycle races in August.
Walking – enjoy the network of footpaths which criss cross the Parish through orchards, parkland, farmland and woodland.
Sport – watch cricket, football or tennis in the Sports Ground.
Travelling to Horsmonden
Rail – The nearest railway station is Paddock Wood (PWD) where taxis are available to take you to Horsmonden.
Bus – The 297 bus route passes through Horsmonden from Tunbridge Wells or Crankbrook.
Where to Stay
Bed and Breakfasts in Horsmonden
Gun & Spitroast
CURRENTLY NOT DOING B&B but open as a pub and restaurant.
Stay in an historic inn right on The Heath (village green) in Horsmonden.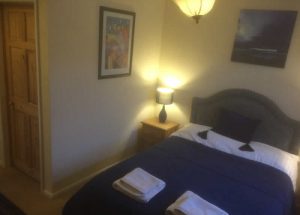 The Heath, Horsmonden
T: 01892 722925
www.gunandspitroast.co.uk
[hr]
Wagtails Bed & Breakfast
Modern accommodation right in the centre of Horsmonden.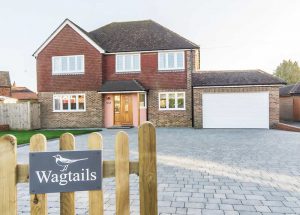 Wagtails is a contemporary and comfortable home set in the heart of Horsmonden. There are great walks on your doorstep, historic houses such as Sissinghurst, Scotney Castle and Batemans within easy reach. Outdoor pursuits to enjoy at Bewl Water and Bedgebury National Pinetum as well as the historic towns of Royal Tunbridge Wells and Tenterden for shopping and eating. I hope you will come and see for yourself!
Brenchley Road, Horsmonden, Kent TN12 8DN
www.airbnb.co.uk/rooms/16802586
[hr]
Pittlands Lakes Angling Club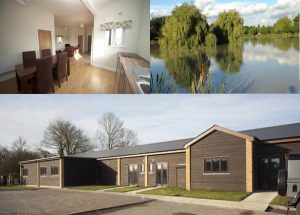 Cottages and Caravan Club Park
Churn Lane, Horsmonden, Kent TN12 8HL
T: 01892 723068
www.pittlandslakes.co.uk

[hr]
Nearby…
Hononton Cottage
Palmers Green Lane, Brenchley, Kent TN12 7BJ
T: 01892 722 483
www.honontoncottage.co.uk
Star and Eagle
High Street, Goudhurst, Kent TN17 1AL
T: 01580 211512
www.starandeagle.com
Camping and Caravanning
Tanner Farm Park
Touring Caravan and Camping Park
Goudhurst Road, Marden, Kent TN12 9ND
T: 01622 832399
www.tannerfarmpark.co.uk