Scott's Tower
An unusual tower folly
Scott's Tower was an unusual tower folly which used to stand in the tower field to the south west of the top of the hill in Spelmonden Road. We don't have that much information about it apart from a passage we found "A handsome tower, erected in 1856, in honour of Sir Walter Scott, stands on an eminence, and contains most of Sir Walter's works."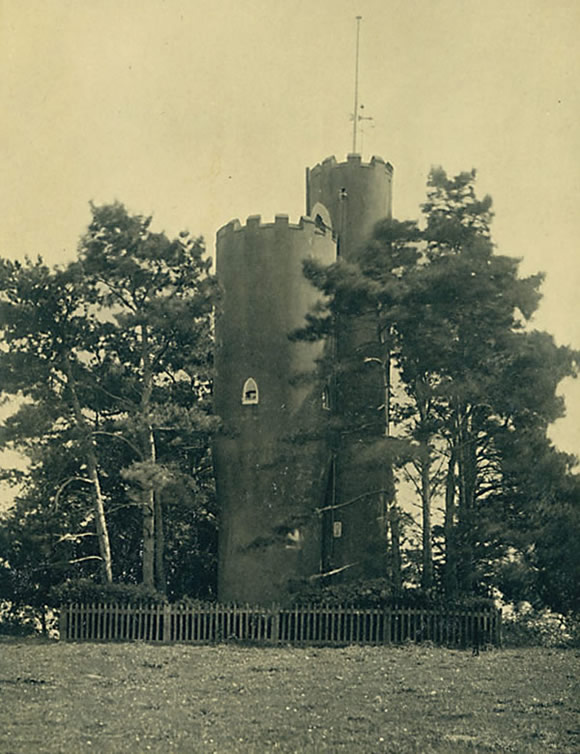 This photograph was produced in 1923 for inclusion in Walter Hutchinson's 'Beautiful Britain' series of topographiclal studies of the British Isles. It is a lithographic duotone print of an old 1920s photograph.
January 2010: Currently looking at the possibility of this folly being connected to Finchcocks. More information coming soon.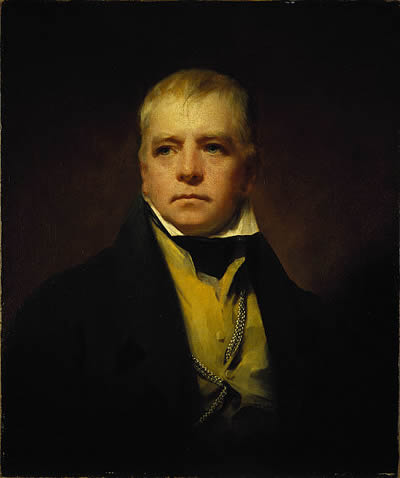 More about Sir Walter Scott, (15 August 1771 – 21 September 1832), author of Rob Roy and Ivanhoe.