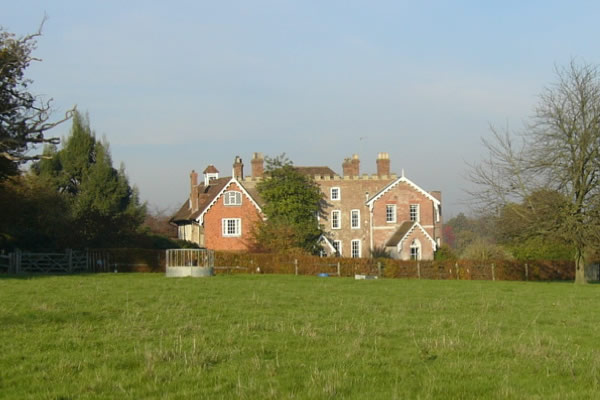 The former residence of Horsmonden's clergy
In 1724, the Rev William Hassell, then Rector of Horsmonden, carried out extensive alterations and improvements to the original 15th Century house. Interestingly the front is ornamented by a castellated façade built straight across between the tops of the gable roofs.
The house later became the seat of the Smith-Marriott family and over the porch is their coat-of-arms. They were principal landowners, lords of the manor and rectors of Horsmonden for a period spanning 120 years.
Good views of Rectory Park can be had from the footpath to Lewes Heath, Rectory Park Road and Brick Kiln Road.
Rectory Park is a private residence and been subject to extensive renovation in 2015-16.