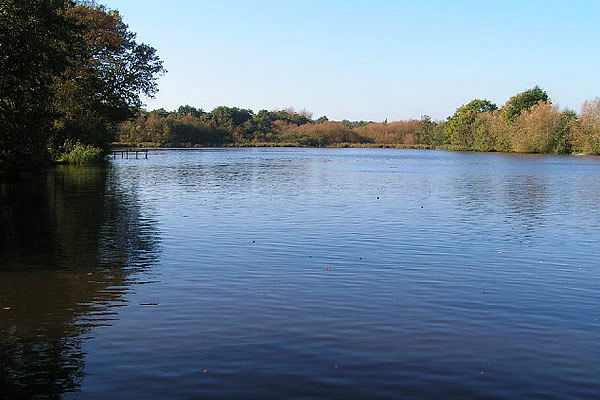 The now tranquil surroundings of Furnace Pond belie its history as a major gun foundry
The head of water from this 16 acre lake once powered the giant hammer of John Browne's forge, the flames of which could be seen about the country at 10 miles distance.
John Browne's forge was one of the major iron foundries in the area, all that now remains is Furnace Pond formed by damming a stream to provide the head of water which powered the giant hammer of the forge.
The Browne family were great Wealden ironmasters in the 1600's and the cannons made in Horsmonden and other parts of the Weald can be found all over the world.
It is reputed that John Browne, titled 'The Kings Gunfounder', actually managed to supply guns to both sides during the Civil War. A replica small cannon stands over the door of the Gun and Spitroast Inn.
Today, it's a much quieter place with pleasant walks, fishing and birdwatching being the main activities today.
Fishing at Furnace Pond
Fishing is limited to syndicate members only. The total amount of syndicate members is 70 and there is a waiting list to join it.