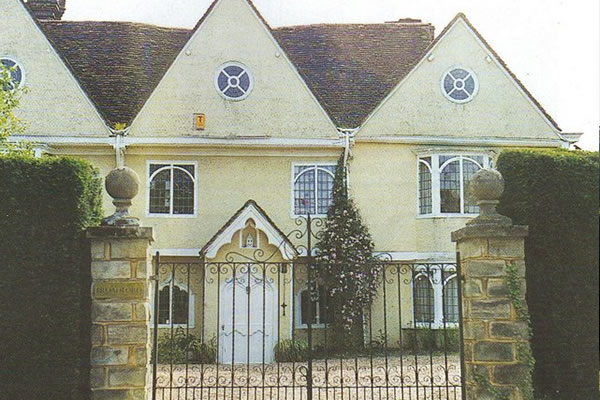 An old Clothmaster's Hall
Broadford is an old Clothmaster's Hall, part of which is 15th century. The timber framework has been covered in rough cast and the windows altered.
Broadford is quite different style to the other timbered buildings of similar date around Horsmonden. Broadford was once the property of John Austen, a forebear of the famous novelist Jane Austen. He died in 1620. It was during this time that the Kentish 'Broad Cloth' industry reached its peak.
The house, a fascinating combination of Tudor, Queen Anne and Georgian styles, has three handsome gables with elaborately carved timber. The upper rooms of the house, lit by round windows in the three gables, were used by the cloth workers. Henry VIII owned two cloth mills at Broadford, and subsequently the Austens made cloth for Queen Elizabeth I who visited it in 1573.
A descendant of Jane Austen still has one of the Queen's tokens which were issued to commemorate a royal visit.