Wallis and Steevens 7449, KM 9034, 9/1915, Portway Puffer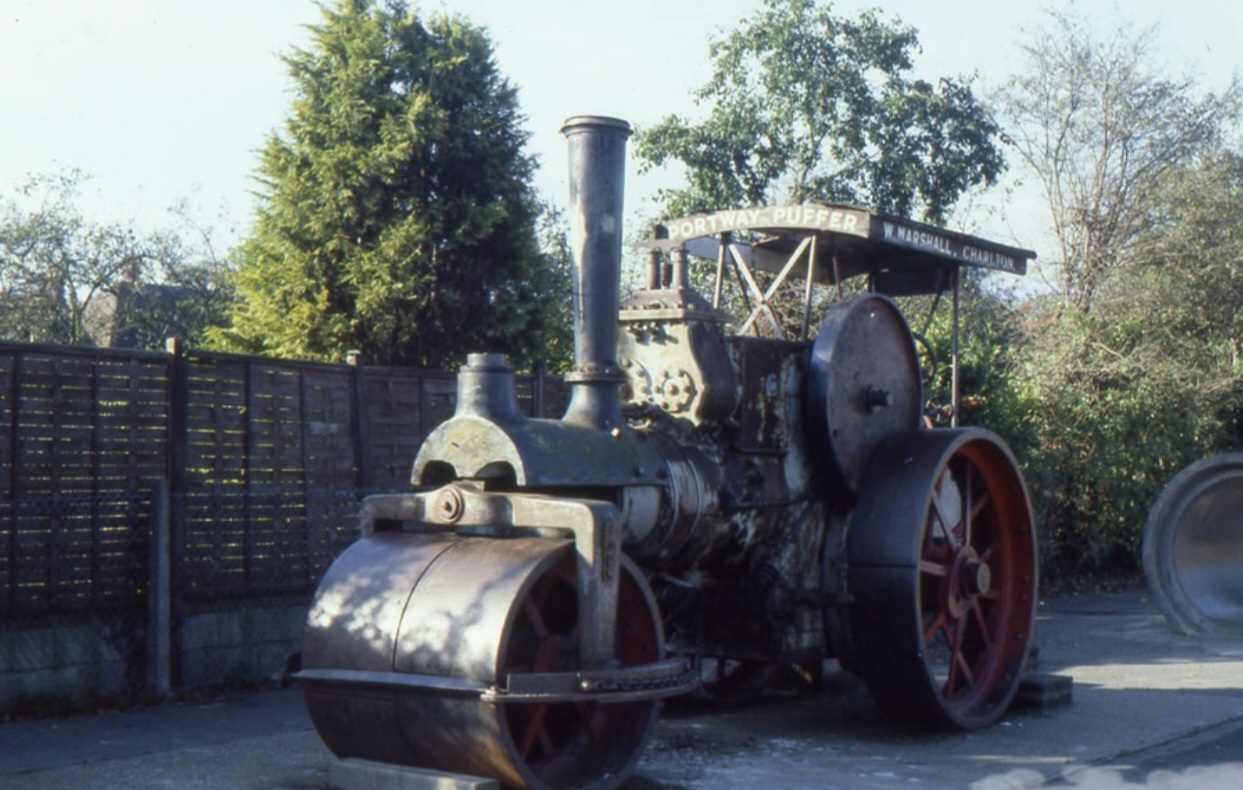 On 4th September 1915 Wallis & Steevens Ltd, Basingstoke, Hampshire produced engine works no 7449, registration KM 9034, road roller, compound cyl, 1O-ton engine. Formerly named 'Winnie', now known as Portway Puffer.
At new the engine went to the War Department going over to France.
In 1920 she was sold to Bomford & Evershed Ltd. Salford Priors before being sold to Tonbridge UDC in 1921 where she remained until 1926 when Chris Lambert of Horsmonden purchased her.
The engine was registered KM 9033. It has been stated that Chris Lambert earnt the most money from this roller over the years he operated her on road making and repairing duties. The engine, Lot 422 at the Lambert Steam Engine Auction in June 1955 to W, Marshall of Andover, Hampshire at this point was named 'Winnie'.
She sold at the auction for £65
In 1960 the engine was donated to the Portway School Playground and became known as the 'Portway Puffer'. The engine was rescued by the late Derek Marder and now forms part of the collection at Picket Piece near Andover.
Make: Wallis & Steevens
Engine No: 7449
Regn No: KM 9034
Date: 9/1915
Name: Portway Puffer
Type: RR
Class: n/a
Cyls: Compound
HP: n/a
Weight: 10 tons