Garrett 33981, BJ 5598/KE 7124, 11/1920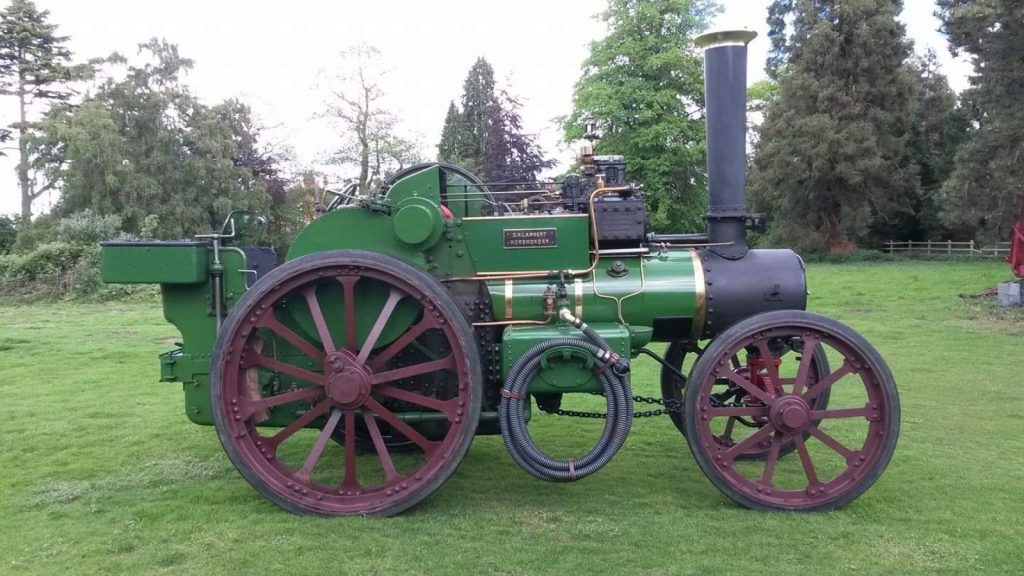 In 1920 Richard Garrett of Saxmundham, Suffolk produced engine works no 33981, registration BJ 5598, type T, Class 4CD, Compound cyl, 4 hp, 4-ton engine.
Purchased new on 6th November 1920 by WH Gaze and sons of Kingston-upon-Thames, the engine was used extensively in building contacts throughout the area following the period after the 1st World War.
The availability ex-army of petrol and diesel led to the start of the demise of traction engines and engine 33981 was returned to the manufacturer the following year.
A year later it was sold on as second-hand to Mr R N Munn of Hunton near Maidstone for £700 and was re-registered as KE 7124. The engine was later sold on to Mr William Hooker of nearby Langley. In 1925 it was purchased by Christopher Lambert who used it as part of his contracting fleet for threshing – it is rumoured this engine was one of his favourites.
Make: Garrett
Engine No: 33981
Regn No: KE 7124
Date: 11/1920
Name: no name
Type: T
Class: 4CD
Cyls: Compound
HP: 4
Weight: 7 tons