Aveling & Porter 4561, KE 3775, 6/1900, Jimmy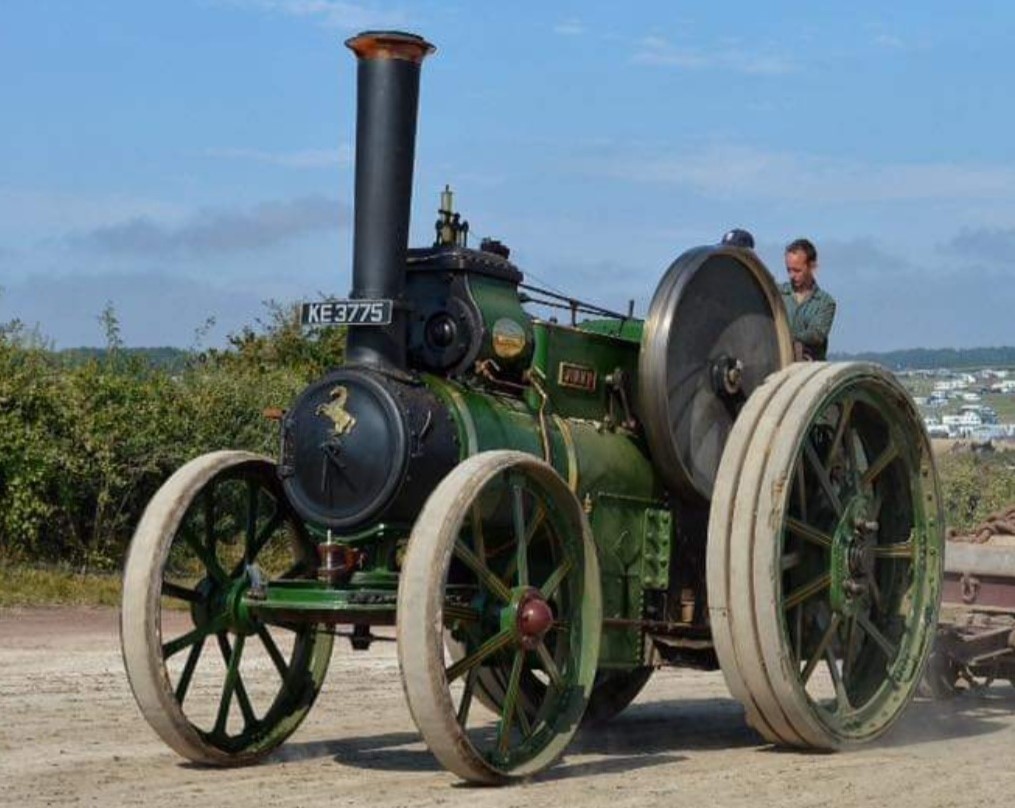 In 1900 Aveling & Porter from Rochester, Kent produced engine works no 4561, registration KE 3775, type RL LC6, 12-ton engine with 6HP, known as 'Jimmy'.
It was in 1903 when William Lambert first owned Jimmy and is the only surviving engine of 15 that he owned. Jimmy remained in the Lambert family and was used extensively by William and Chris for threshing and transport duties and was also often seen at steam rallies and the famous 1950-1954 Steam Parties in Lambert's Yard and Parades in Horsmonden village.
Following Chris's death in March 1955 the engine was included in the famous auction in June 1955.
Since then, Jimmy has passed through some 9 pairs of hands and is now owned by Andrew Goakes of March, Cambridgeshire. Andrew was lucky enough to have seen Jimmy for sale in The Great Dorset Steam Fair in October 2002 after selling his home for the purchase!
Aveling & Porter engine 4561 Jimmy has always been admired and respected by its many owners and this unique engine has been fully restored by Andrew and after 122 years of hard work, many steam rallies, parades and varying levels of restoration, is in very good health today!
Make: Aveling & Porter
Engine No: 4561
Regn No: KE 3775
Date: 7/1900
Name: Jimmy
Type: RL
Class: LC6
Cyls: C
HP: 6
Weight: 12 tons