1667 Culverin Dover Fort Barbados
Horsmonden gun defending ramparts in the Caribbean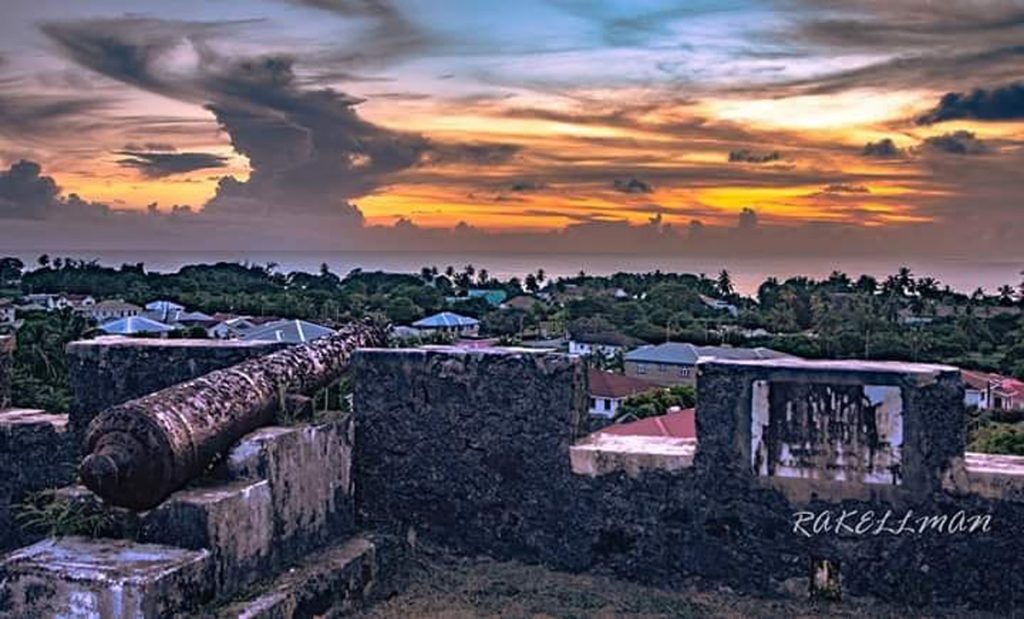 Dover Fort was located in Speightstown which was the site of numerous attacks between 1651 and 1654 by Admiral Sir George Ayscue, sent to Barbados by Oliver Cromwell to quell the uprising in Barbados against Cromwell. After King Charles I was executed by Cromwell's Protectorate, many of the Royalists, known as Cavaliers, emigrated to Barbados and forced out the existing government.
However, the attacks on Speightstown by Sir George were repelled by the numerous small forts along the shore that protected the town. These forts included the Orange Fort, which was located in the town centre where the fish market currently lies, the Coconut and Denmark Forts, which were located near to the Orange Fort, where the Speightstown Esplanade is currently located, Dover Fort or Dover Castle, which overlooked the cliff to the East and Heywoods Battery, situated just north of the town. Sir George was therefore only able to land Barbados via Oistins Town.
David Chandler on Facebook referencing ramparts photo… "The remains of Dover Fort, Speightstown, Barbados. There were five hill forts above Speightstown which covered the likely landing sites of an attacking enemy. This fort was also the site of a signal station. Left: Culverin of 8ft. George Browne, purchased for Barbados 1667. Right: Demi-Culverin of 8ft. Finbaker, cast at Huseby in Sweden, 1670+. There are 6 gun ports but only 2 guns left. Plans are in place to return the other 4 guns to their rightful resting place."
Keyfacts
Type: Culverin
Gunfounder: George Browne
Cast: circa 1667
Material: Cast-iron
Calibre: n/a
Weight: n/a
Shot: n/a
Dimensions: Length 8′
Distinctive markings: n/a
Current Location: Dover Fort, Speightstown, Barbados
Photos: Sunset by Ronald Kellman. Ramparts by David Chandler.
Fort Dover, Barbados map