1640 Bronze 4-Pounder National Maritime Museum
Horsmonden made brass cannon at the National Maritime Museum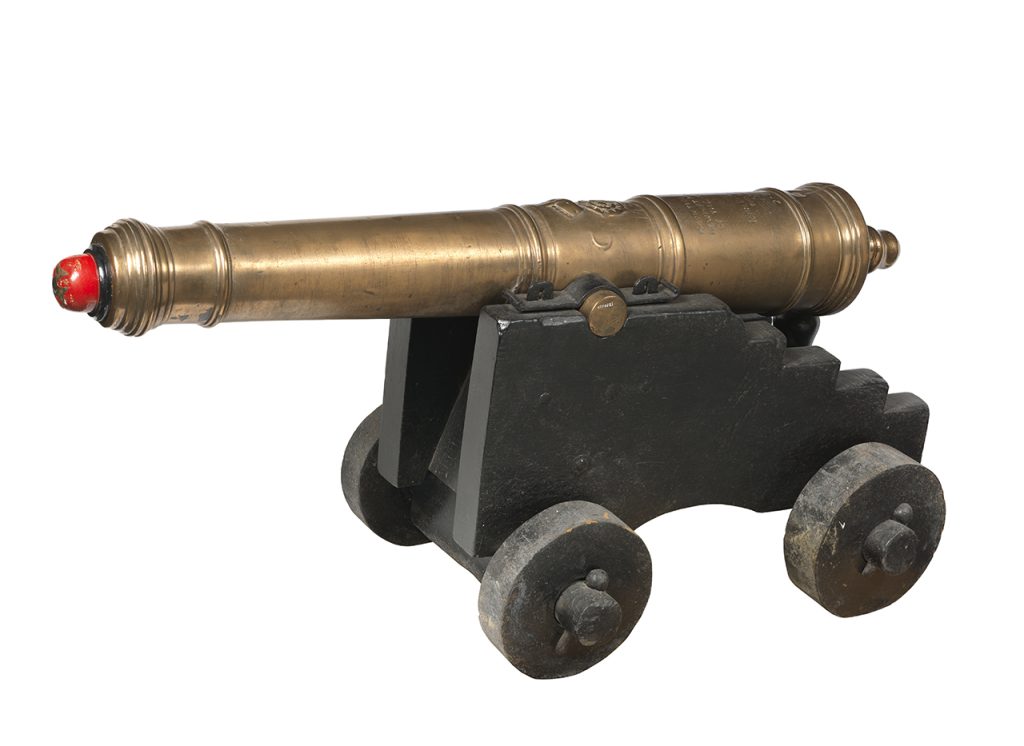 John Browne 4-pounder gun at the National Maritime Museum in Greenwich.
National Maritime Museum description
Bronze muzzleloading smoothbore 4-pdr gun engraved MOUNTJOY EARLE OF NEWPORT MR GENERALL OF THE ORDNANCE IOHN BROWNE MADE THIS PEECE 1640 Tudor Rose crown CR (for Charles I). Calibre: 3.2in. The gun is mounted on a replica carriage. The Brownes were a famous family of gunfounders.
Keyfacts
Founder: John Browne
Type: Brass Gun
Cast: 1640
Material: Bronze (Brass)
Calibre: 3.2″
Weight: n/a
Shot: 4 pound
Measurements: Overall: 600 mm x 1300 mm x 500 mm
Distinctive markings: Engraved MOUNTJOY EARLE OF NEWPORT MR GENERALL OF THE ORDNANCE JOHN BROWNE MADE THIS PEECE 1640 Tudor Rose crown CR
Current location: National Maritime Museum
NMM ID: KTP0023
Map
Useful Links
National Maritime Museum Greenwich