1630-40 Demi-Culverin Moscow
Horsmonden made gun at the Donskoy Monastery, Moscow, Russia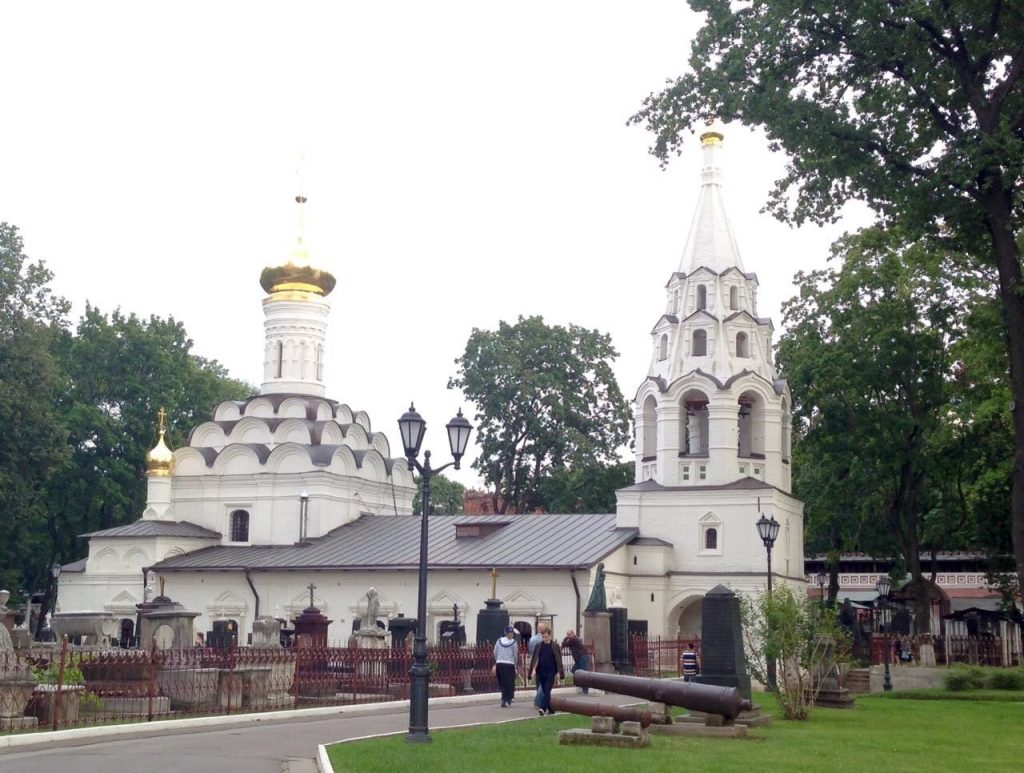 John Browne gun displayed outside the Donskoy Monastery in Moscow brought to our attention by Nico Brinck. Donskoy Monastery is a major monastery in Moscow, founded in 1591 in commemoration of Moscow's deliverance from the threat of an invasion by the Crimean Khan Kazy-Girey. Commanding a highway to the Crimea, the monastery was intended to defend southern approaches to the Moscow Kremlin.
Description by Nico Brinck
Pictures from a friend, who worked in Moscow for a time and saw these pieces there. The almost 'new' gun has the initials of John Browne, the Royal Gunfounder of England 1618-1651. The small rusty one looks like a Swedish gun cast in Ehrendal Bruk about 1800.
Keyfacts
Founder: John Browne
Type: Demi-culverin
Cast: About 1630-40
Material: Cast iron
Calibre: Demi-culverin
Weight: approx. 30 cwt
Shot: 9-pounder
Measurements: Length 8.5′
Distinctive markings: I B for John Browne.
Current location: Donskoy Monastery, Moscow, Russia
Photos: Nico Brinck
Map
Useful Links
Donskoy Monastery, Moscow, Russia