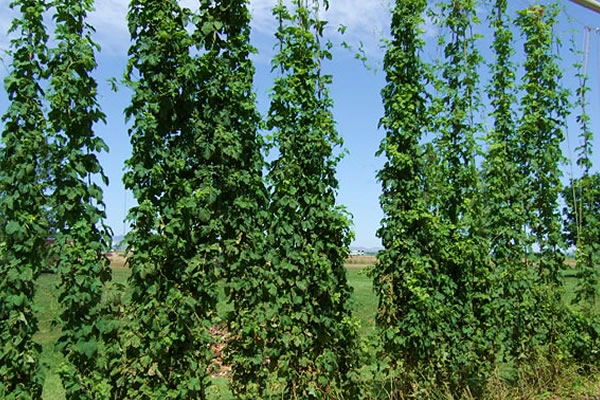 Kentish hops
For a time hops were the most important crop in the village, giving employment to villagers and hundreds of migrant hop pickers alike
South Londoner's used to take their annual working holidays to Kent and Horsmonden in particular.
Since the 15th century, hops have been grown in the Weald of Kent and in 1552 Edward VI passed special legislation to permit the use of hops by English brewers.
Bassetts Farm lies 2 miles north of the centre of Horsmonden in the Kent Weald. In Corbit Rides 1876, William Corbit, whilst riding on horseback, looked down from Horsmonden into the Weald saying that he could see Bassetts Farm surrounded by a sea of hop gardens. Alas today there are very few!