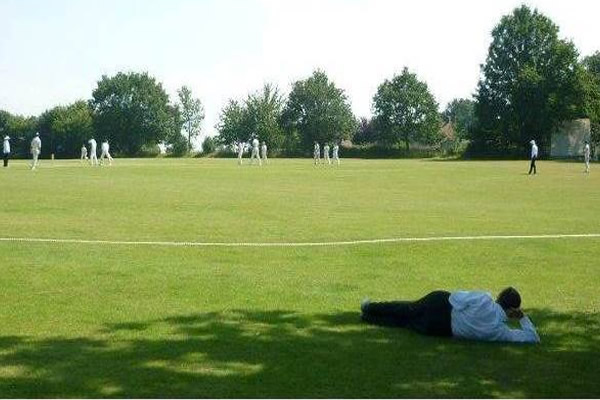 Horsmonden Sports Ground
Sport has been played on Dog House Field for many years by courtesy of the various owners. In June 1938 enquiries were made as to the possibility of obtaining grants for the provision of a playing field.
During 1947 the then owner of the ground (Capt. H. St. G. Railing) indicated that he wished to plant fruit trees on Dog house field.
Efforts to obtain a suitable site did not prove very satisfactory and the Parish Council in conjunction with Tonbridge Rural District Council made representations to Capt. Railing.
Eventually after an exchange of land between Capt. Railing and H. J. Highwood Esq., (the then Chairman of the Parish Council) the Dog House Field was presented to the Parish Council on condition that it is leased to the Sports Club at a Peppercorn rent.
A lease was prepared and duly signed making the Club entirely responsible for the maintenance of the ground.
Since then adjoining land became available, which was purchased by the Sports Club.
An Asset of Horsmonden Parish Council