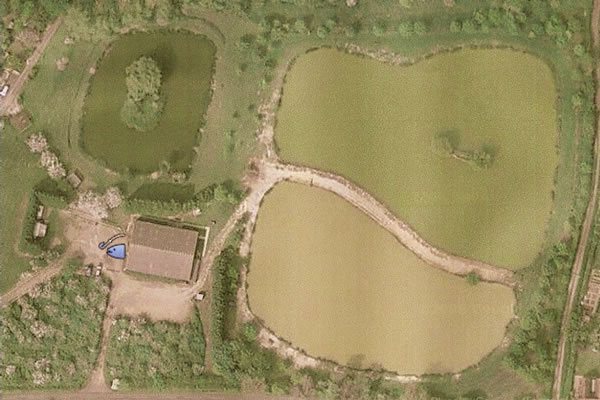 A series of lakes in the North of the Parish
What once use to be apple orchards is now three lakes covering approximately 4.5 acres of pleasurable countryside.
The lakes are generously stocked with a variety of fish including common, mirror, crucian carp, tench, bream, silver and golden rudd, roach, perch, gudgeon, chub, ide and golden tench.
The cafe is open to visitors and offers a choice of meals with hot and cold drinks and is open during the season for breakfast and lunch.
Accommodation is available in the five cottages and visiting Caravan Club members can use the caravan park.
The grounds and waters are well maintained by our Conservation and Water Management team, securing and enhancing fishing opportunities for Pittlands Lakes Angling Club (PLAC) members and contributing to the wildlife conservation.
Contact details
Pittlands Lakes Angling Club
Churn Lane, Horsmonden, Kent TN12 8HL
Tel: 01892 723068
www.pittlandslakes.co.uk