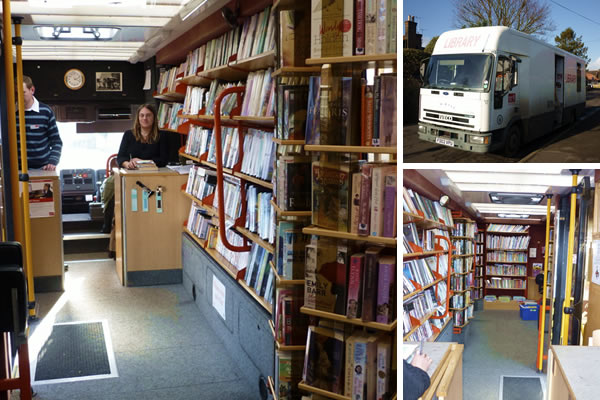 Alternative library
Since the closure of the Village Library at Horsmonden Primary School by Kent County Council in 2008, we are now served by a mobile library.
The Mobile Library parks at Back Lane, Horsmonden Fortnightly on Friday 1.15-2.15pm. It carries up to 1,800 books and audio items, and the selection is constantly changing.
Once you have joined the library, you may borrow up to 12 items and keep them for up to one month.
You can also request items not held on the mobile library.
Alternatively, you can visit a local library in Paddock Wood, Tunbridge Wells or Cranbrook.
Horsmonden Mobile Library
Back Lane
Fortnightly
Friday 1.15-2.15pm
Mobile: 07740 183757
Telephone: 01732 352754
See Village Calendar for dates.
KCC Mobile Library Service
mobilelibraries@kent.gov.uk
Tel: 01622 605227
Paddock Wood Library
9 Commercial Road
Paddock Wood
Tel: 01892 832 006