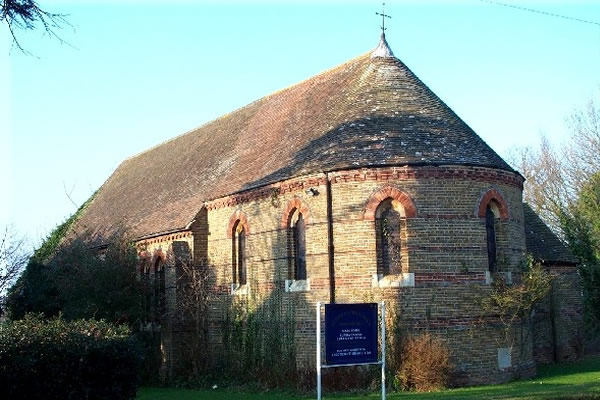 The Roman Catholic church in the village
The Horsmonden parish is part of the Roman Catholic Archdiocese of Southwark, and serves a widespread rural community in the Weald of Kent and neighbouring parts of East Sussex. We have strong relationships with other Christian communities in our area.
If you are visiting this beautiful area we hope you will join us for Mass at All Saints.
All Saints Roman Catholic Church
Maidstone Road, Horsmonden
Contact:
The Presbytery
Beresford Road
Goudhurst
Kent TN17 1DN
Tel: 01580 211268
A brief history
Built and consecrated in 1870 by the Rev. Hugh Forbes Smith-Marriott, a one time rector of Horsmonden, and intended to be a 'chapel of ease' to serve the northern end of the parish and unlicensed for marriages. However, financing two churches was diffcult and All Saints was closed. It eventually became the local Roman Catholic Church and is well worth a look inside if it is open.
It was declared redundant in 1970 and subsequently sold to the Roman Catholic Church.